HISTORY OF THE LYNCREST AIRPORT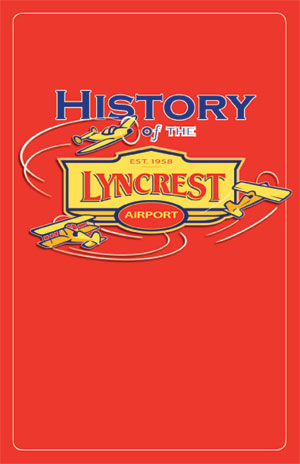 $40.00 plus GST
Shipping $10.00 or pick up at Lyncrest Airport
Contact Jill Oakes:
jill_oakes@umanitoba.ca
The History of Lyncrest is divided into four main sections: "Ready for Take-off", "Flight Planning", "$200 Hamburgers", and "80 in the Circuit". With approximately 250 pages of stories and aircraft photos taken over the years, it describes the first fifty years of Lyncrest Airport. "Turning Final" wraps up this period of aviation history and takes us into the next fifty years.
MUGS, HATS, T-SHIRTS & GOLF SHIRTS

Lyncrest Airport also has a supply of MUGS, HATS, T-SHIRTS & GOLF SHIRTS for sale.
Contact:
budandjac@mymts.net
Sizes: S, M, L, & XL.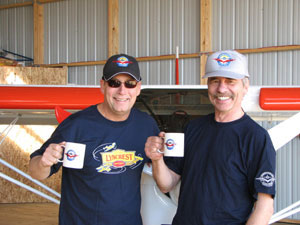 Colours:

red, dark blue, black, white & gray.
Prices:
Mugs $ 7.00
Hats $ 16.00
T-shirts $20.00
Golf Shirts $35.00